FAST AND FLEXIBLE FUNDING FOR SMALL BUSINESSES
NO-OBLIGATION QUOTES AVAILABLE
ACCESS TO £2.5k to £500k FUNDING
GET A DECISION WITHIN 24 HOURS
ONLY PAYBACK WHEN YOU EARN
MINIMAL PAPERWORK
NO BUSINESS PLAN REQUIRED
90% APPROVAL RATE
Click here to find out how much you can borrow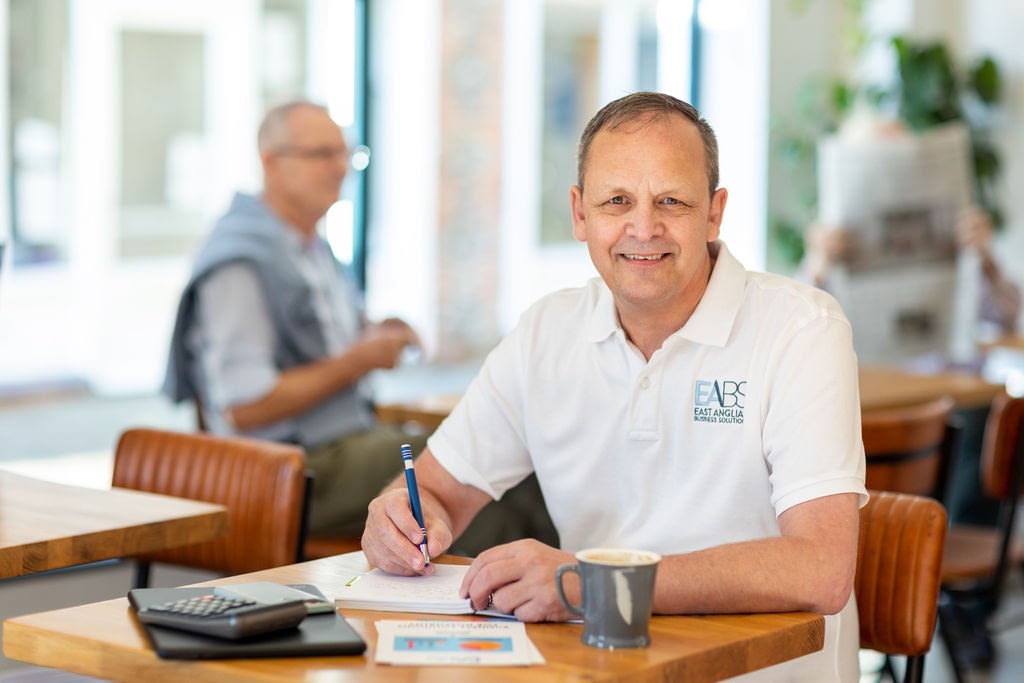 As a small business owner, we understand that you sometimes need access to finance quickly to undertake development, purchase stock, settle unexpected bills or any other business need you may have.
As a simple solution we can offer business cash advance loan services.
A business cash advance is a short to medium term unsecured loan, which means it is funded by your future credit and debit card transactions rather than against assets.
This method of unsecured business loan is great for business owners requiring fast access to finance or to resolve short term cash flow issues, as the funds are normally in your bank within 72 hours.
If your business generates a significant portion of their revenue from its card payment terminals, such as a retail shop, hairdresser, bar or restaurant, then a fast flexible merchant cash advance could be just what your business needs to take it to the next level. 
Popular among sole traders and small businesses across the UK, we have the experience and knowhow to help support you in accessing the right funding without the mountains of paperwork. 
Get access to funding for:
Types of businesses we can help
Fast Restaurant Funding
Whether you're branching out to new premises, investing in a top chef or covering a quiet period, restaurant loans can help establishments like yours keep putting food on the table.  We've been supporting UK businesses since 2007 – and our food industry finance solutions could be the right answer for you.
The number of UK restaurants has grown by 2.5% in the past five years – yet tough competition, low staff retention and high failure rates can make it difficult for restaurant owners to access traditional funding. Learn how our business loan alternative – a Business cash advance – could help your establishment get a share of the pie.
Flexible Financing For Pubs
Although the pub and bar sector remains one of the largest and most successful in the UK, recent times have certainly been challenging.
We know that investing, innovating and staying ahead of the competition is essential to maintaining success. Due to the seasonal nature of the trade, many owners may have been turned down by traditional lenders, such as banks, for pub business loans. Not securing precious pub finance when you need it can be incredibly damaging to your business' progress.
However, if you have been denied a pub loan by the bank, we offer an alternative solution in the form of a Business cash advance. With us, payback is in line with your income, making it the perfect solution for anyone working in a seasonal industry like the pub trade.
Contact us today to discuss your requirements. 
Retail Finance Solutions To Grow Your Small Business
Do you own a retail business? Whether you run a gift shop or fashion boutique, a toy store or furniture outlet, you might need a financial boost now and then to balance your cash flow or to help your business grow.
We provide retail finance options to help your business flourish, and these have been created with small businesses such as yours in mind. As well as being a useful way to secure funding, a business cash advance from us is an ideal alternative to a bank loan. Plus, we can give you quick access to the funds you need.
If you've only recently set up your retail business or you've not had to research alternative funding before, this might be the first time you've come across dedicated retail finance options.
Contact us today for a no obligation chat
Business Loans for Salons
Customer loyalty is fragile, so it is the hairdressers and beauticians that stay price competitive, customer focused and marketing savvy that will gain and retain customers. But enticing clients through the door requires investment in marketing, particularly website and social media as well as facilities, interior and exterior décor and, of course, the very latest equipment.
A study by Mintel shows that if you can get a customer in for one treatment, they're more likely to book another on the day or in the future. Do you have the right staffing levels, treatment facilities and equipment so that you don't have to turn away business? Once a customer goes elsewhere, it's hard work to get them back.
Your first point of call for business finance might be the bank, but what if you are turned down or have been refused capital previously? Don't let this be a setback to your business goals. A business cash advance could be your best option.
Contact us today for a chat about how we can help.
Get a Business Loan for your Hotel or Bed & Breakfast
There are over 45,800 hotels in the UK and an estimated three quarters of those are independently run businesses. This figure includes branded chain hotels, bed and breakfast accommodation and serviced budget rooms. 
Although the hospitality sector is strong in the UK, it's seasonal and sometimes unpredictable which means that traditional funders like banks aren't always keen to lend.
That's why we've built a finance product around your business to help you grow or just plug a seasonal cash flow gap.
Contact us today to discuss your funding options
Before you come to us for your business finance, we appreciate you'll want to know a little more about our Business Cash Advance and how it can work for you when it comes to easing your cash flow issues or financing a bar purchase. That's why we've put together this list of Frequently Asked Questions to give you clarity on our offering and how it can boost your business.
How does a cash advance differ from a loan?
A Merchant Cash Advance is the purchase of your business future credit card receivables at a discount. There is no interest charged and there is no fixed payback period. An MCA is paid back daily with a percentage of each credit card sale going to pay the MCA. An MCA works with your business cash flow needs in mind. If your business has a slow season or a slower month, you still pay a percentage of your credit card sales in this case a smaller amount as a result of lower sales. Because a percentage is automatically paid daily there are no due dates to remember and you can go do what you do best which is run a successful business.
How much will my business qualify for?
A business will typically qualify for up to 150% of their monthly credit and debit card turnover. Business owners do not realise that their future credit card sales are an asset even before the sale is made.
How quickly can my business be approved and funded?
Our merchant cash advances are speedy for a reason – business owners don't have much time to go through paperwork and wait for a decision.
Find out how much you could borrow