HELPING SMALL BUSINESS GROW
SAVE UP TO 40%
KEEP MORE OF THE MONEY YOU MAKE WITH OUR BESPOKE OFFERING! 
Contact us
Why should you choose East Anglian Business Solutions for your business?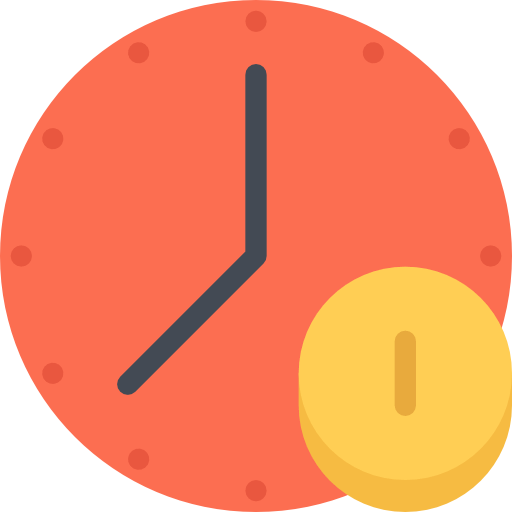 Faster Payments - Same Day settlement
No minimum monthly service charge
Industry leading technology
Fast & simple to get set up
Next day terminal swap out for peace of mind
Since first setting up with Carl over 5 years ago, he has continually reviewed our merchant
services on a regular basis, so much so that, our small business is saving 80% when compared
to what we were paying with Worldpay 5 years ago! All without any initial extra
costs/cancellation fees and no disruption.
Serving your customers
Countertop Card Machines
A fixed device to keep by your checkout, these card machines connect via a phone or broadband. Suitable for all retailers and effective in fast-paced environments such as fast food outlets and salons, these countertop card machines can be a good way for small businesses to take their first step into the world of card payments solutions. 
Website Development
Portable Card Machines
A wireless card machine that gives you the freedom to accept payments anywhere on your business premises. Providing convenience to you, your team and your customers, this  machine helps to deliver a better customer experience. These portable card machines are perfect for pubs and restaurants. 
Website Design
Mobile Card Machines
Operating with GPRS (some terminals are dual capability with a wi-fi function) and UK-wide network coverage, you can take card payments anywhere because where your business goes, your mobile card machine goes too. Taking freedom to the next level, these machines deliver a personalised checkout experience at events, meetings, expos and anywhere else your business takes you.
iZettle
No monthly fees, pay a flat fee of 1.75% per transaction!
Every small business is different, but we all need to get paid. The iZettle Reader 2 is quick to set up and easy to use – empowering you to accept all major credit cards, contactless and device payments including Apple, Google and Samsung Pay.
FASTER CARD PAYMENTS
Accept credit card, debit card and American Express as well as Apple, Samsung and Google Pay. Contactless payments take just 5 seconds to process.
DEPOSITS WITHIN DAYS
We deposit the money you've earned within 1-2 business days, no matter which cards you process, so you can stop waiting weeks to receive your funds.
ALL-DAY POWER
Our low-energy Bluetooth and improved battery make the iZettle Reader 2 last 30% longer than other mobile credit card readers. No cables. No hassle.
The iZettle Reader 2 can be set up in minutes. Just launch the iZettle app and follow a few simple steps to pair it with your smartphone or tablet via Bluetooth. No training needed. No banks to call. Our mobile card reader makes it easy to start accepting and processing payments – fast.
Purchase your iZettle for only £19+vat
Sign up in 5 minutes.
Sum Up
The card reader without a contract!
With SumUp your business can accept credit, debit and contactless payments for only £19 + vat
NO FIXED COSTS
Only pay 1.69% per transaction. Payouts go directly into your bank account.
RELIABLE TECHNOLOGY
Devices that follow your business wherever your clients take you. Get your money directly in your bank account in just 1-3 working days.
Purchase your Sum Up for only £19+vat
100% online. No fixed contract. No paperwork.
A complete suite of payment solutions
Ecommerce
A Payment Gateway will give your business a fast and secure method of accepting Online Payments through your website. Accept card payments online through a Hosted Payment Page or an integrated API solution, send e-invoices to your customers with pay by link or a pay now button and track transactions in real-time with instant online reporting tools.
Telephone Payments
Businesses of any size can now take phone payments using a Virtual Terminal. This is effectively an online card machine with a web-based interface, which can be accessed through a PC, smartphone or tablet. It allows you to process card payments from your customers over the phone or by mail order, as long as you're connected to the internet.
Reporting
You can monitor your sales transactions generated by your Card Terminals or eCommerce Checkout forms in real-time.
The right payment technology helps you transform your customer experience, enabling you to thrive in a fast-moving & ever-changing marketplace. To allow you & your business to experience growth and to deliver a better experience for each and every customer we'll help you find the right card payment solution.
East Anglian Business Solutions
We use our heads a bit more. Because no business is the same, we don't believe accepting card payments should be the same. Makes sense, right? Our range of card machines help you take money on the move, around your premises or at the till. Need to take payments online? We'll sort that too with payment gateways. such as online payments, pay by phone and pay by link systems to suit your business. After all, it's all about you, not us.
£20mil of card transactions per year!